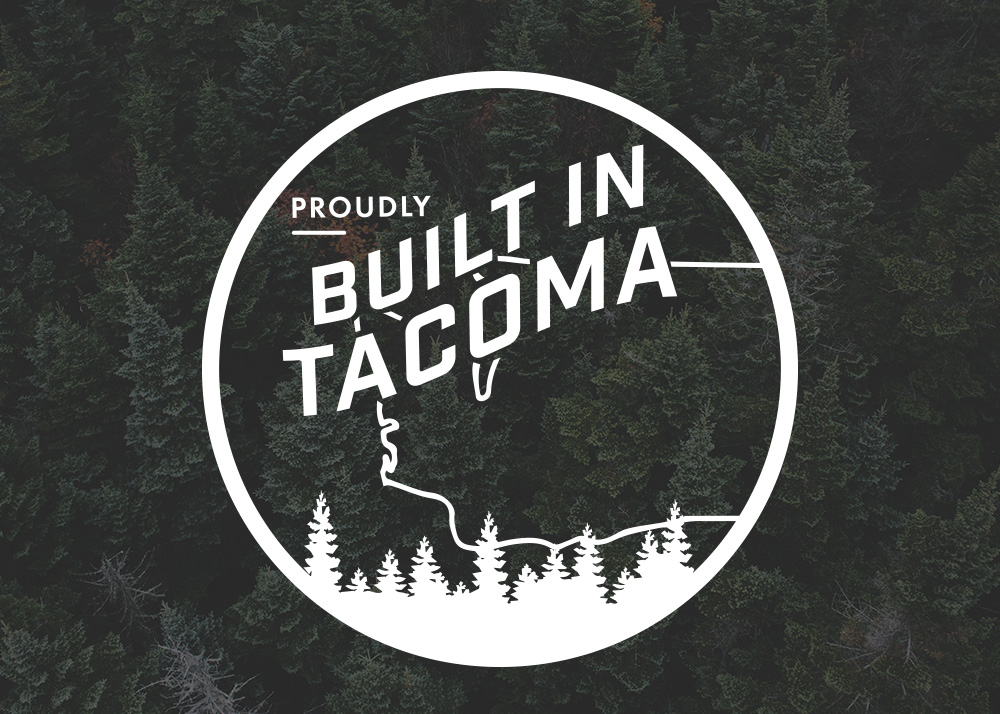 Project Description
Founder's Choice ran their Built in Tacoma to promote their brand in connection with local manufacturing. The company itself was founded in Tacoma, and is proud of its heritage. Because of this, they needed a recognizable stamp for the campaign to draw in their audience.
Cross-platform design
The Built In Tacoma logo was concepted to be output in several different mediums. With that in mind, three different versions of the logo were developed in order to keep it as readable as possible.

Spreading the word around town
One of the first projects that the logo was used in was the Founder's Choice box truck redesign. This clean, cost-effective design perfectly communicates the right idea: Founder's Choice is proud to be built in Tacoma.
We also installed a large-scale display in the Fircrest Founder's Choice location that highlighted their progressive story as a local company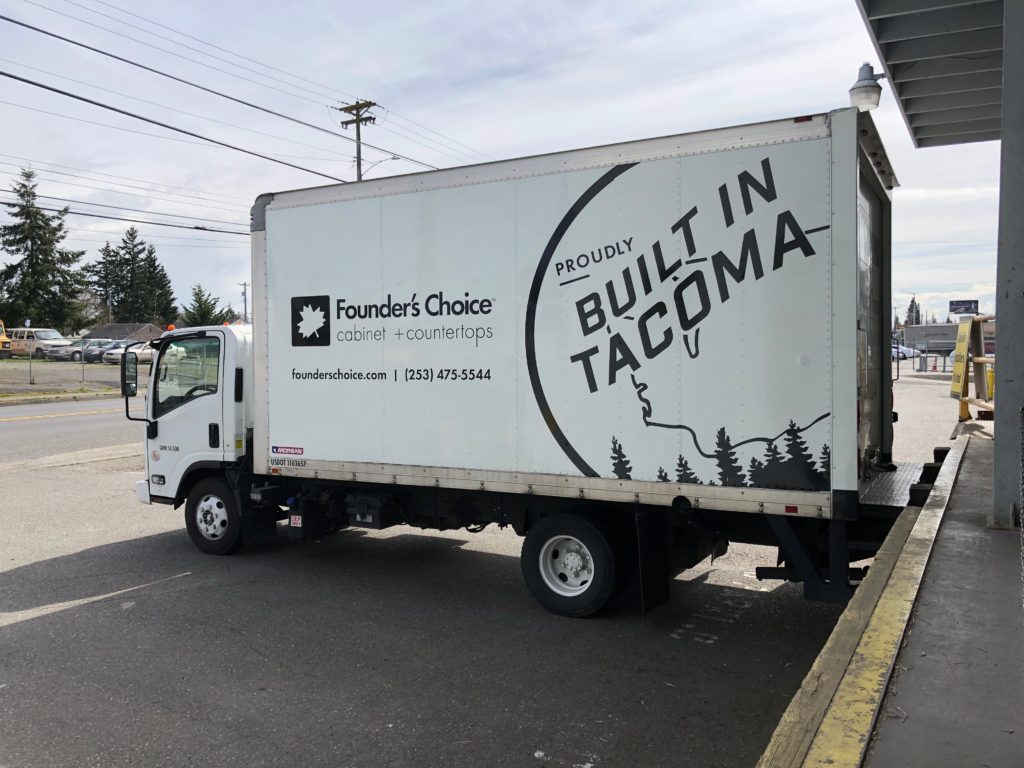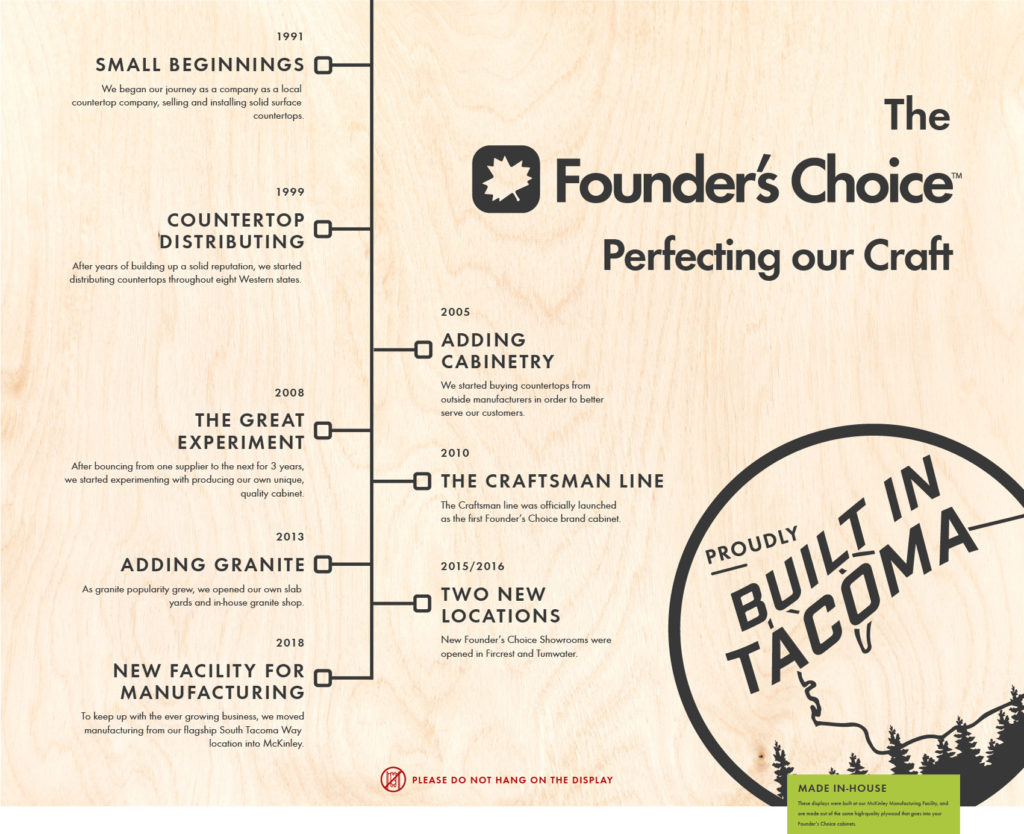 Related Projects