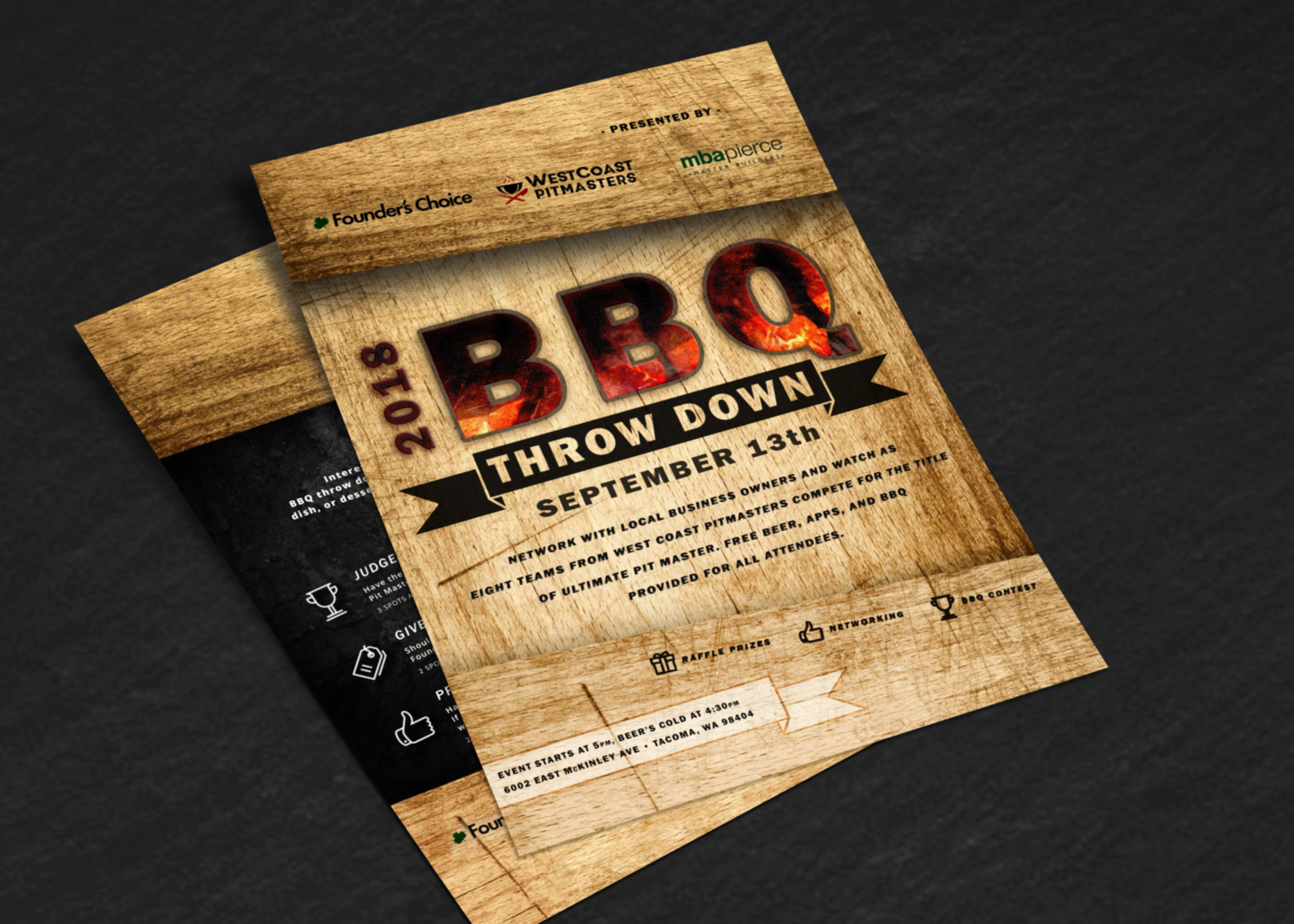 Project Description
WestCoast Pitmasters is a BBQ group dedicated to Backyard Barbecuers of all levels and backgrounds. They threw their first ever BBQ Throwdown at Founder's Choice as a way to connect their members.
The only way that this huge event was able to happen was through community sponsorship. We reached out to pillars of Tacoma manufacturing to help us with giveaway and food costs.
Getting Sponsors
With such a big ask at hand, a well-developed Sponsorship packet was crucial. The professional nature of the booklet was the driving force that caused companies like 7 Seas Brewing, Johnny's Fine Foods, and The Harmon Brewery to become event sponsors and judges.
Promoting the event
After gaining our initial big-name sponsors, we set about promoting the event with postcards and flyers. The flyers were branded according to the BBQ Throwdown brand, and focused on the most important parts of the event: free food, giveaways, and networking.
Gaining credibility through photography
When the event finally arrived, we captured as much of it as we could so that promotion was easier for the next year. With it being such a young event, its hard to gain credibility and show that it's a real deal BBQ cook-off. High-quality photography contributed a lot to the success of the Founder's Choice BBQ Throwdown the following year.
Related Projects