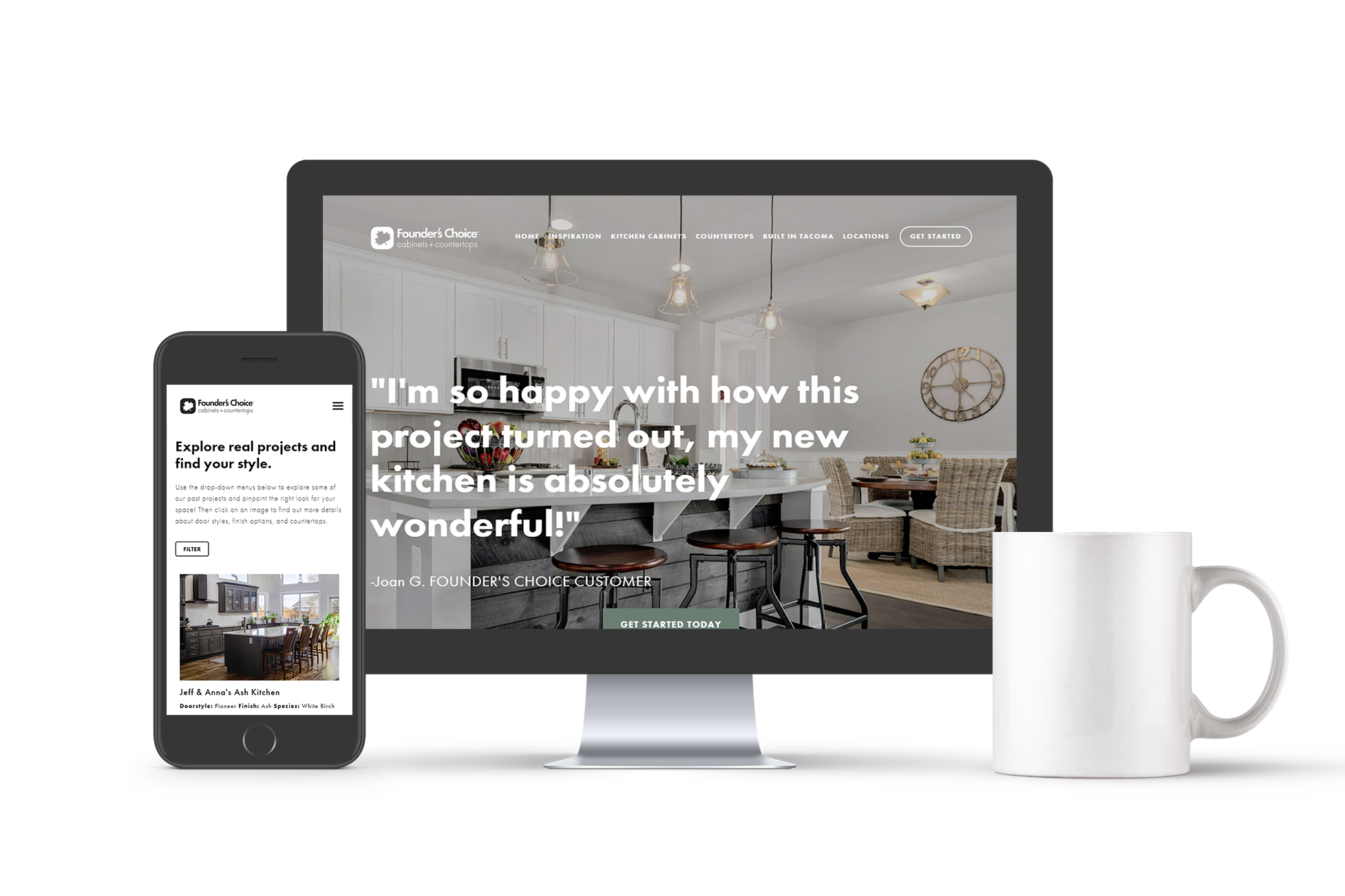 Project Description
Founder's Choice is a family owned cabinet manufacturing company that has been locally operated in Tacoma since 2005. With a newfound focus on kitchen design, their retail-facing brand was in need of a refresh.
Reaching a new audience
With a "black" and white color scheme, and a new focus on photography, the Founder's Choice brand now stands out among other local cabinet and kitchen design shops. These colors worked perfectly with a vibrant lime green through all advertising mediums including print, web, and social media.

Creating a high-end feel
Over the years, Founder's Choice has had an association with the more traditional style of cabinetry. To combat this, high-end, modern kitchens made with Founder's Choice cabinets were placed throughout the home page.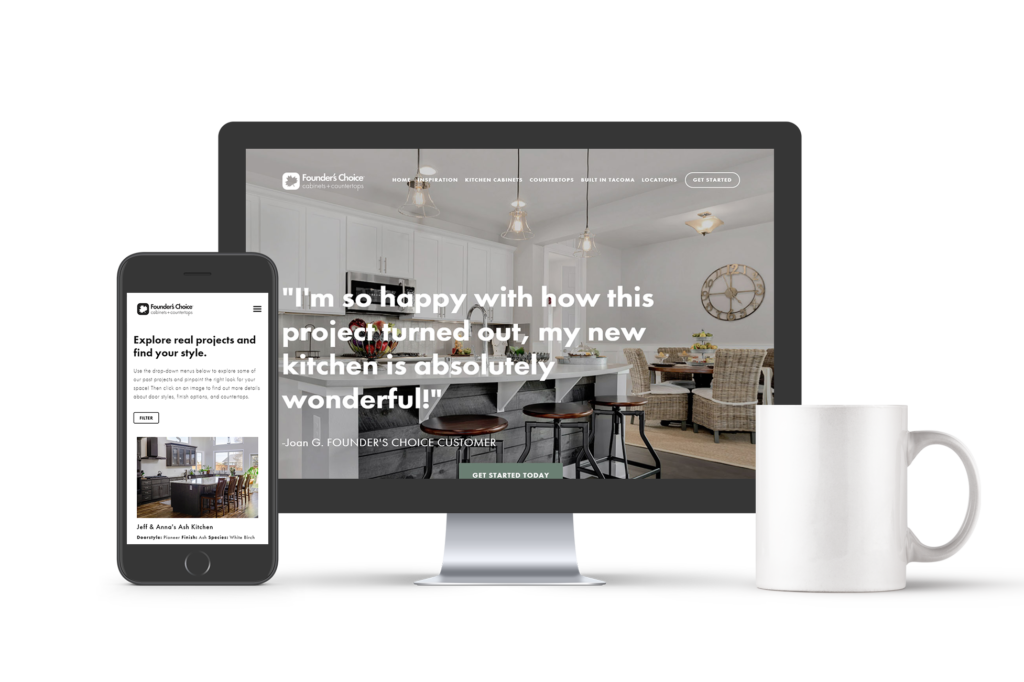 Telling a story through design
The brand was created to better portray the style and story of the Founder's Choice brand. Every creative choice right down to the colors were chosen intentionally.
Related Projects