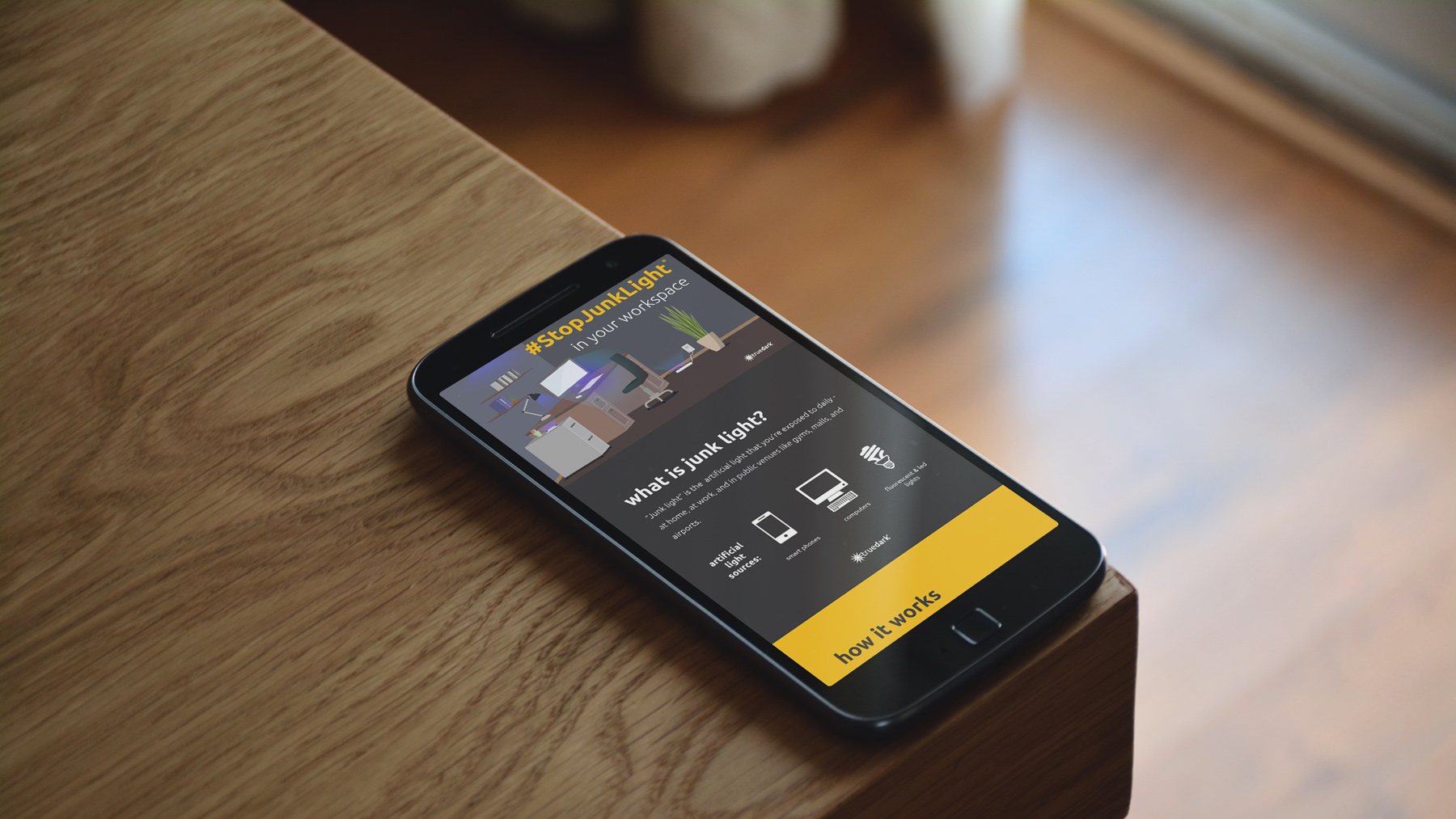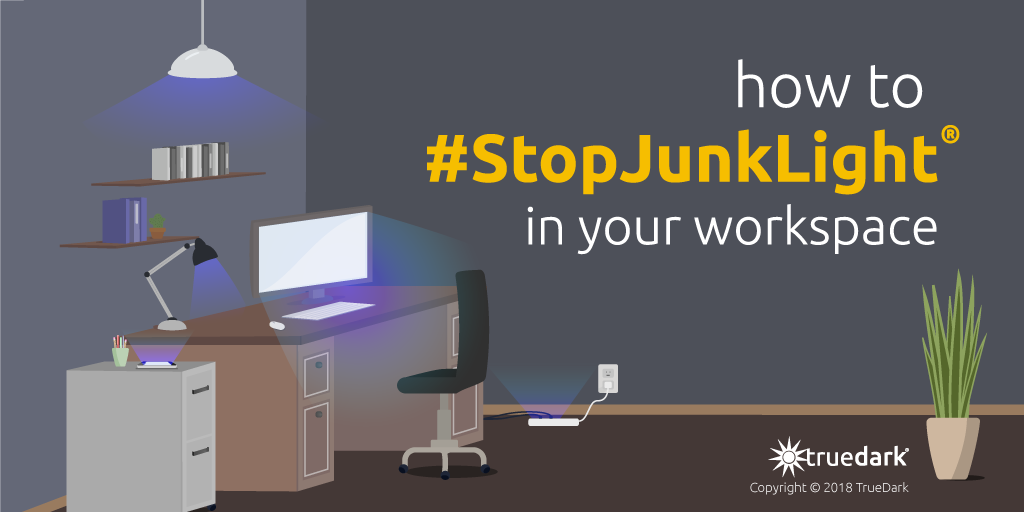 Project Description
TrueDark is a health and wellness consumer brand created by Biohacked helps people protect their eyes and improve their quality of life. TrueDark products optimize exposure to harmful light – day or night – restoring your circadian rhythm and bringing balance to your mind and body.
TrueDark wanted to create an infographic in order to promote their Daywalkers to office workers.
The idea was to represent the average worker's everyday environment and the many sources of blue light within a custom illustrated graphic to capture attention. Then to inform them about the product and the hazards of blue light in a visual and easy to read manner.
About
People are bombarded everyday with thousands of advertisements. In order to fight to grab the attention of our audience, a custom illustration was concepted and developed in multiple sizes.
The graphic is deeply detailed, showing the hidden sources of blue light within the everyday office environment.
Visual data
The infographic was designed around TrueDark's already well-developed brand guide. Vibrant purples and yellows were used in the illustration, and the panels below it.
Most importantly, all of the information was laid out in the most visual way possible. Custom vector graphics as well as branded icons were used to help readers to visualize information as they scanned through the infographic. Logos were placed at the base of each panel as well, to help discourage brand competitors from copying and using the copyrighted material.
See the infographic in action on TrueDark's blog here!
Related Projects